Net / Repeaters
Last Updated 9/19/2015

Our Weekly Club Net is on Tusday evenings at 7:00pm. The net no longer conducts a roll call. The net is preceded by the "Short-Time" ARES/RACES Net and then followed by the formal combined Saint Clair County Amateur Radio Emergency Service (ARES) and Radio Amateur Civil Emergency Service (RACES) Net. The ARES/RACES net is a Directed Net and is normally conducted by Gene Kraemer, WA9TZL.

The club maintains 4 open repeaters: 147.120+ ; 442.275+; 224.120- ; 444.625+ with 127.3 pl.

The repeaters are located on Turkey Hill, just outside of Belleville, IL. The facilities for the repeaters are furnished to us by SAVE . They provide us the location for the repeaters, the building to house our equipment, and other services needed to keep the repeater in operation.

The club sponsors a yearly Field Trip to the repeater site, usually the third week of July. You must be a member of the club and attend the June meeting to sign up for this Field Trip. The Field Trip is conducted by the Activities Manager or the Past President, Larry K9LWW.

The Club would like to extend a special thanks to Tom Johns W9TJ, Curtis Williams W5DTR, John Sundstrom WA0LIS, Garry Valentine N8GIL, and the other club members for keeping these repeaters up and running. Tom J./ John S. has spent many years doing an excellent job, upgrading and maintaining our repeater systems. Curtis W. and Garry V. make the frequent trips to the repeater site to keep it in working condition. OUR SINCERE THANKS to these great HAMS! 73s
---
Repeater Pictures
---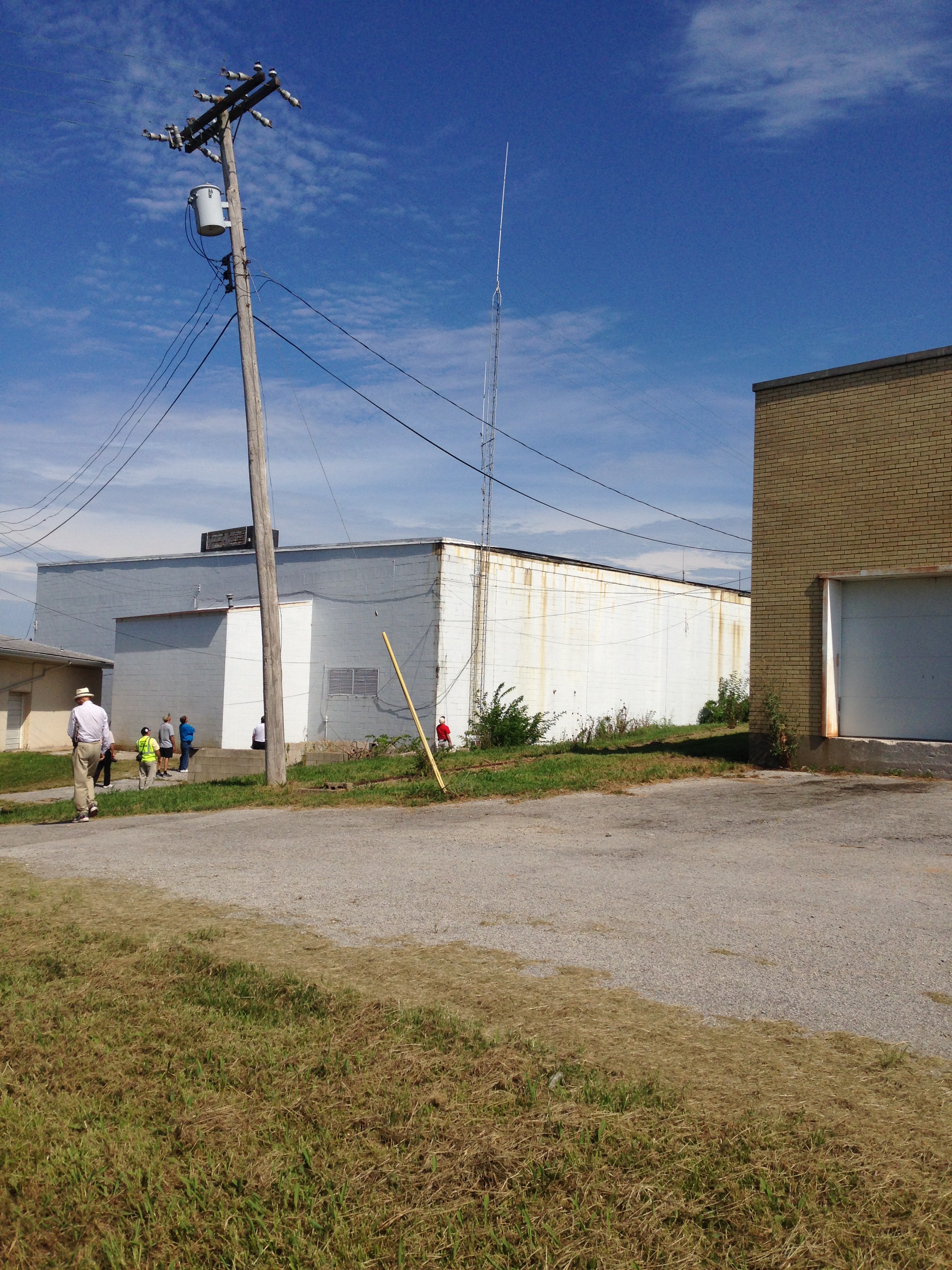 View of the Repeater Antenna tower at the SAVE site, looking Northwest.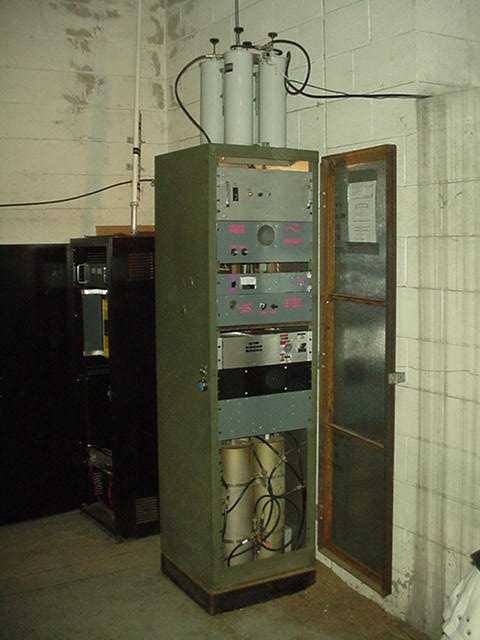 These two cabinets contain the three K9GXU repeaters.
---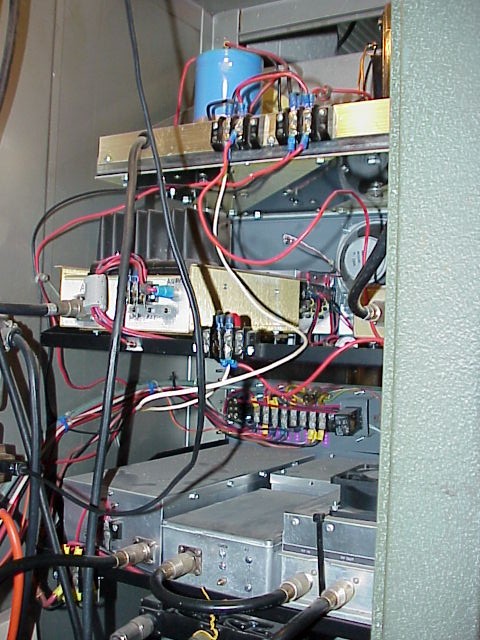 For the technical crew, here is the backside of the cabinet.
---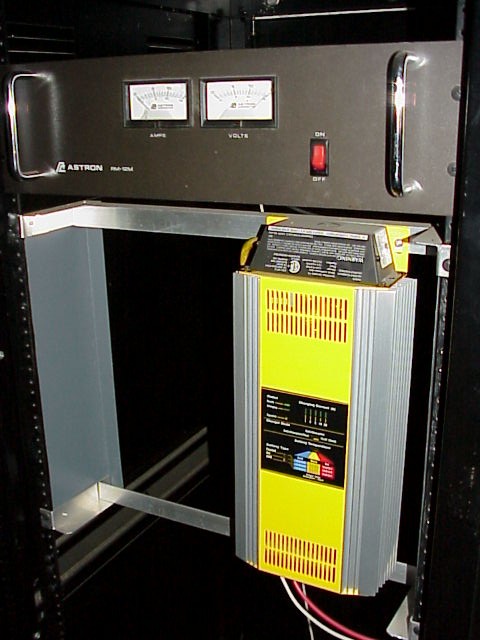 This cabinet holds the Power Supply for the 70cm Repeater,
the batteries (See next picture) and the Charger.
---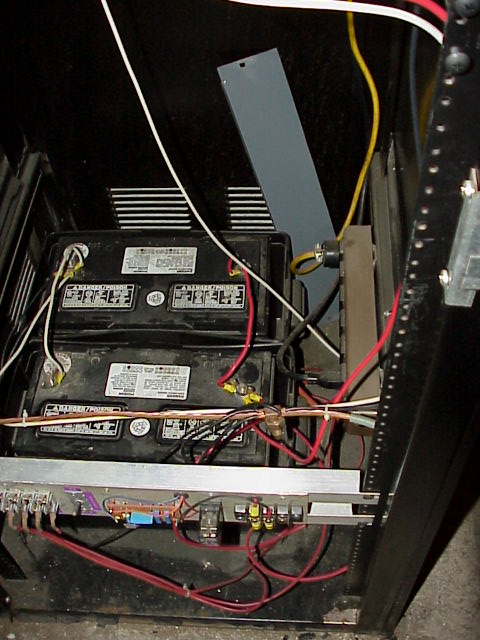 These are two deep cycle marine batteries with a low voltage cutout
circuit that is designed to keep the 2m transmitter powered
for up to 24 hours of transmit time.
---
Repeater Location
---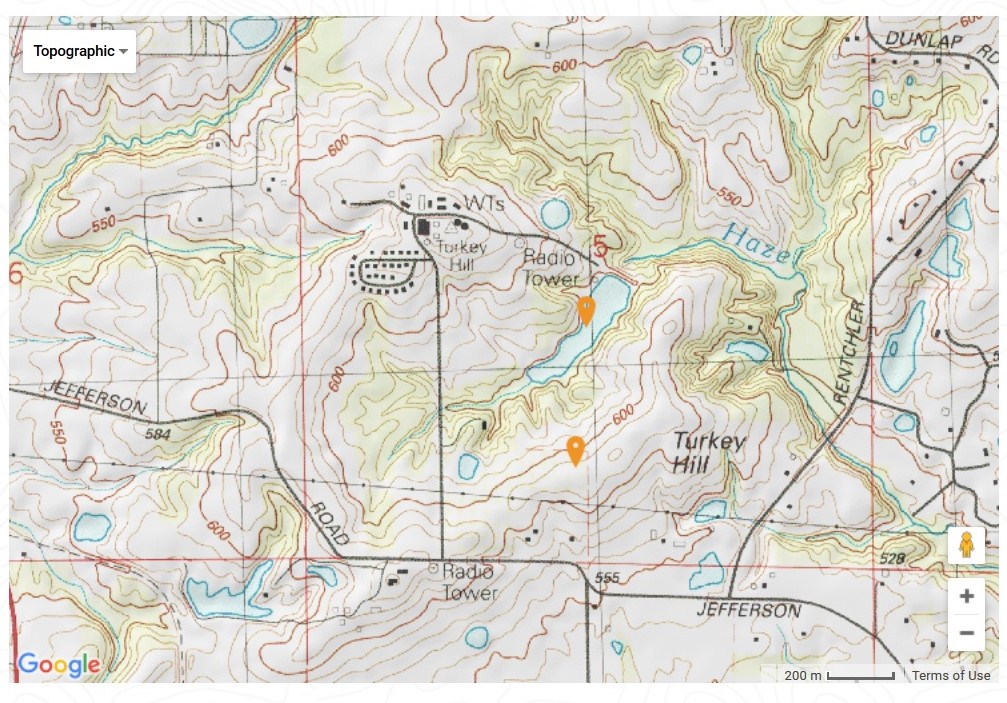 SAVE site on Turkey Hill.